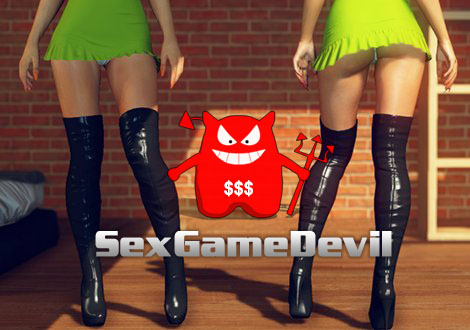 SexGameDevil
Adult porn games with 3D girls and vitual MMORPG sex
SexGameDevil is an adult company that offers various 3D sex games. Some of their games are quite old and are not developed anymore, but there are really cool simulations with constant support and updates. Games uses 3D technology and modern graphic possibilities, and because of that virtual girls and sex scenes look like in real life. Babes and boys behave naturally, their movements are based on real porn actress. That features make the games really cool and entertaining. The best of them is of course 3D xChat – multiplayer online adult game.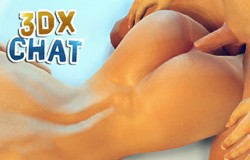 3DX Chat - online MMORPG sex game
3DX Chat is the best virtual online porn game from SexGameDevil. An adult multiplayer sex simulation where you can play with other real players. 3D xChat is different from other single player 3D games. Here you have a possibility to design own model who will represent you in a virtual place. Connect to the server and have fun with adults with no restrictions. Talk, chat, flirt and fuck with no consequences. 3D xChat is a place where you can meet other pervert lovers and realize erotic fantasies online.



Juliet Sex Session - free sex simulation
Juliet Sex Session is a free adult game that shows possibilities of SexGameDevil designers. You can test it and see how new animation technologies works. Juliet is a 3D sex game where you meet naughty and really nasty blonde girl. She waits for a horny boy who will fuck her really hard. Every minute she spends touching her pussy and tight ass. Watch her masturbate and do all you can to hear loud moan. When Julia is ready put a big dick in her mouth and move it slowly. Experience next level of love, try anal sex, doggy style, enlarge her breasts in real-time, cum on her foot or big boobs.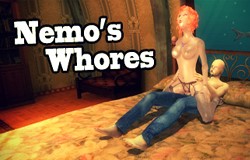 Nemo's Whores - adventure sex game
Nemo's Whores is an adventure porn game where you explode big submarine full of sexy crew. You have an change to learn more about the private life of Captain Nemo. Forget about sad reality and have fun in a place full of mysteries and hot chicks. Each babe is different, do all you can to fuck all them during one trip. You have a chance to realize the most erotic ideas you have always dreamt of. Walk around, visit rooms, search for sex adventure. 3D girls are ready to blow your cock, have unforgettable ass fuck and taste hot sperm.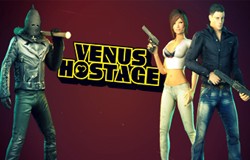 Venus Hostage - action sex game
If you like 3D shooters you should try Venus Hostage. An addictive FPS sex shooter where you explore the big city. The task is to solve mysteries. The game offers first person sex actions with an interesting storyline. You will find a different kind of occasional sex here, lots of puzzle solving and unexpected story twists. Sexual encounters are really cool, you can fuck virtual girls and shoot bad boys at the same time. Venus Hostage brings unique atmosphere that makes you play until the end. Meet many horny babes who think only about hardcore and kinky fuck.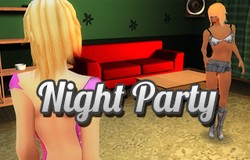 Night Party - virtual fuck game
Night Party is an erotic quest game with a first-person perspective. You were invited to the big mansion where your friend Julia organizes a big party. After a while you realize that you are an only one man there. It is really good, especially when you have a lot of free rooms to fuck nasty girls. Do all you can to have sex with all of them that night. Some of the girls hate the rough play, the others prefer only pervert fuck. Think who is who and have fun with tempting girls in miniskirts without panties.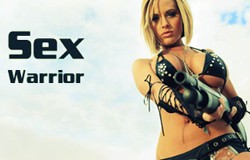 Sex Warrior - crazy sex schooter 3D
Sex Warrior is a silly 3D first person shooter where you run around and kill monsters. The task is to destroy as many creatures as possible, and fuck the hottest babes around. It is quite old game, so the graphics and animations are not on the highest level. Don't expect stunning models and surprising effects. Anyway Sex Warrior is quite addictive, if you don't want to think and just kill crazy monsters, it's a good choice. Become a hero for the naked sluts kept in a cages. Rescue them all and wait for girls return the favor.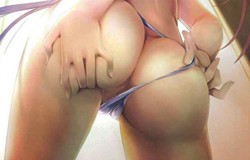 Anal masters - arcade erotic game
Turn off your mind and download funny arcade erotic game. Anal Masters is a casual game to spend a free time with pleasure. The background is made in hentai style, and it offers more than 70 interesting manga pictures with sexy girls. Anal Masters features entertaining and addictive gameplay, where you control a cool girl with her butt up. The task is to catch falling objects with her ass. Score points with bananas and cucumbers, but avoid round objects such as balls and pumpkins. You lose points then, because it just hurts!

Send that link to e-mail and play later...